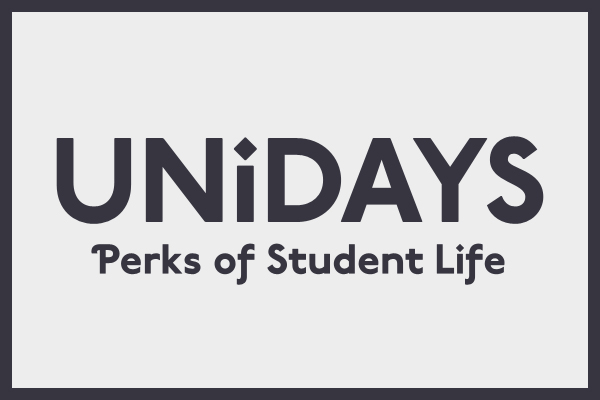 UNiDAYS student discount is accessible to both university students and sixth form college students (I'm not sure if it goes below that and as far as I'm aware it's only available in the UK, USA and Australia) and all you need to do is verify your student email address – the one supplied by your school/college/uni. I signed up whilst I was at college when, I believe, discounts were only available online. Now there are over 1.5million students using UNiDAYS and discounts are available in-store too if you have the UNiDAYS app. I have only used this a couple of times as I also have an NUS card which is easier for me to whip out at the checkout, but it's a really easy process.
I was recently sent an email from UNiDAYS, reminding me about ways to stay involved and up-to-date with new discounts and basically plugged all their social networks, but also reminded me about the 'share & earn' scheme that they offer. This is the bit that I wanted to share with you as it's the bit that can earn you money in the form of vouchers for Boohoo, ASOS, Amazon, New Look, River Island, Topshop and Topman. If you sign up and verify your student status, you'll be eligible for the share & earn scheme meaning that you can refer your friends and earn money for doing so. The rewards are so easy to collect once you reach the threshold, so I really recommend it!
If you're a student then you can sign up to UNiDAYS for free at myunidays.com. Once you've verified that you're a student, all you need to do is go to the 'share & earn' tab and send your link to your friends. You earn 50p for every friend you refer so while it's not exactly big bucks, it's a chance for you to earn some free vouchers. If you're not interested in earning vouchers, you can also just use the website for what it is and get discount off your favourite stores, as well as having the opportunity to discover many more!
Alternatives
If you aren't a student you can still get discounts for sites like ASOS throughout the year using websites like Codesium*. They list a variety of discounts for loads of countries, and just generally have loads of information regarding currency conversion and all that good stuff.
Other university posts you might like:
How to Save Money at University
Guide to University Open Days

Are you a student? Do you take advantage of student discount?

Follow
*collaborative post