I was lucky enough to spend yesterday evening at London's Icebar with a fantastic group of lovely bloggers. The event, organised by
Lauren
, was literally a blogging dream. With free cocktails and fab company, what more could a girl want? I spent most of the evening with the wonderful
Pippa
, but also got to chat to
Nadine
,
Char
and
Laura
, who I met at Pippa's event
#BloggersChristmasBurger
back in December. Seeing friendly faces always makes an event much more enjoyable, and I can honestly say I had such an amazing time!
We chatted for a while whilst we waited for everyone to get there, and then had a quick talk from Tom who did all the organising on the Icebar side. He was lovely, and was really relatable as someone who started out in journalism and actually understands what it means to write a blog. We also heard from Molly at Phoenix magazine which we each received a free copy of. Being surrounded by not only other bloggers that get you, but professionals that understand what you do is the best feeling, and just made me feel even more relaxed about the evening.
Soon it was time for us to head down to the Icebar itself, and I was honestly blown away by the sculptures. The current theme is rock and roll, which meant for a lot of skulls.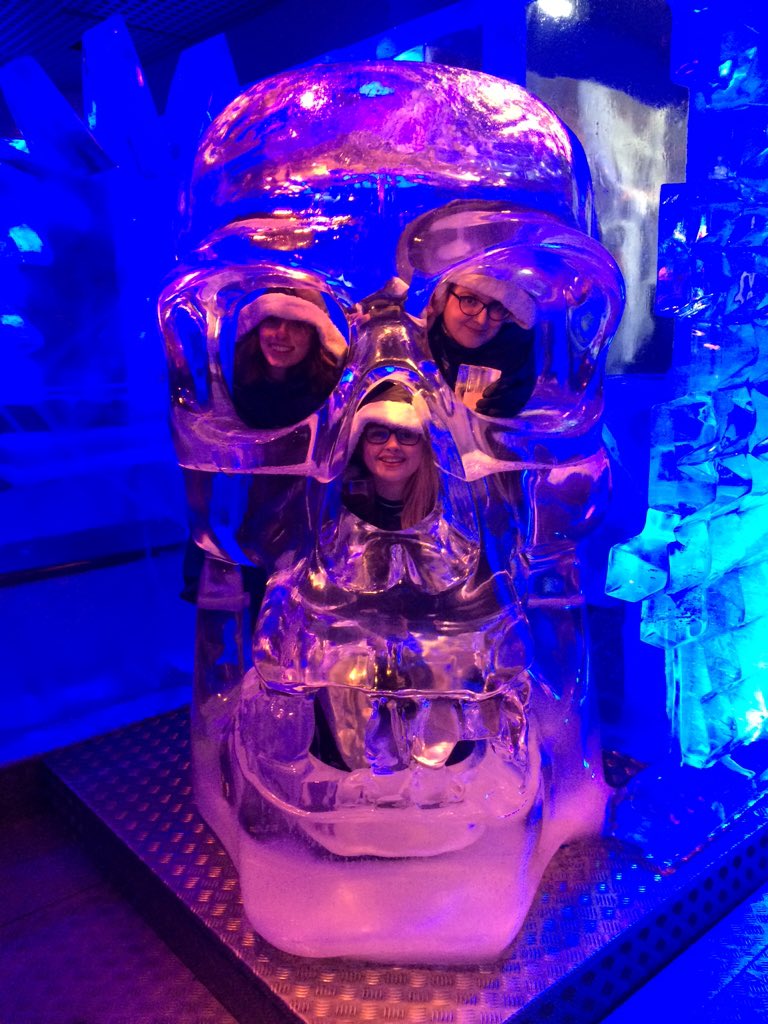 photo c/o Becky (I'm the one in the nose).
I had consumed my fair share of alcohol by this point, and I'm so sorry to the girls on the left but I've forgotten your names! Please send me a tweet so I don't feel like such a dick!
The Icebar is such a fantastic experience and I would really recommend going if you get the chance. They serve food if you want the full experience, but the bar alone is so impressive that it's worth just seeing on it's own!
Because I clearly wasn't tipsy enough already, a group of us headed to Dirty Martini afterwards for more drinks and networking.
My one purchase of the evening was a Passionfruit Martini, which for half price in happy hour was an absolute bargain! I didn't particularly enjoy the cocktail and we all agreed that it tasted more like almond than passionfruit, but nevertheless I will definitely be taking advantage of their happy hour again!
It can't finish this post without saying a massive thank you to everyone who made my night amazing. To all the girls I've already mentioned (especially Pippa!) and to Icebar London and Dirty Martini for having us, I had an absolutely amazing night and I hope I can do it again soon!
Follow