Nominations for blogger awards used to irritate me. Last year in particular, I felt like I was stuck in a rut where I wasn't gaining followers, and I kept being nominated for awards I'd already done with very similar questions to answer. I know I was definitely guilty of nominating people whose blogs I rarely read purely because they fit the award criteria, but repeatedly having it done to me became annoying. Now I have over 200 followers, many of the 'new blogger' type awards have stopped, and I'm actually really pleased to have recently been nominated for two awards. The blogging community is all about interacting with new people and I'm glad I still have the opportunity to do so.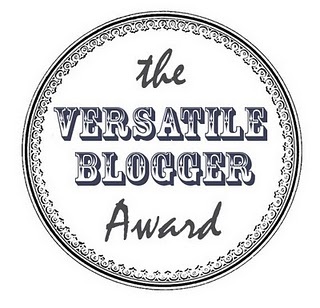 I was recently nominated by Gemma from A Million Gingerisms for the Versatile Blogger Award. This award is nice as you get to share 7 facts about yourself, and you pick some other people to share their facts. What was also nice about this is Gemma specifically said that she'd tried to think of bloggers she actually described as 'versatile' rather than just picking the newest bloggers on her list, so I'm really grateful she nominated me! Here are my seven facts:
1. I only have one year left of my undergraduate degree. With only one lecture left of my second year, I can't believe I'm almost in my third year. I still feel like a fresher at heart, and I have no idea what I want to do after I leave!
2. I have never broken a bone. *touch wood*
3. My absolute favourite breakfast food is pancakes with bacon. You can't beat a stack of fluffy pancakes covered in maple syrup with some crunchy bacon on the side. Heaven.
4. That said, I'm not much of a breakfast person. I'm quite a late sleeper which means I'm far more likely to have brunch than a proper breakfast, and I always forget to buy myself things to have for breakfast.
5. I'm going to be working as a senior mentor for NCS over the summer. This is something I'm really excited about and I think I'm definitely going to test myself as well as earning some money so I won't have to be a poor student for the whole of my third year.
6. I'm also applying to be a friend of new students for my uni. I keep being told about things looking good on my CV, but to be honest I'm more looking forward to the experiences than the potential job opportunities!
7. I wear glasses for distance. If you know me in person, you'll know I wear my glasses pretty much 24/7, but not many people know I need them for seeing anything in focus that's further than 2 metres from my face. I used to really want glasses when I was a kid, but now I have them I wish I had better vision!
On to my 11 answers; the Liebster award, which I was nominated for by Random Musings.
1. If you could have any superpower what would it be and why?
I was actually talking about this the other day at an icebreaker session, and my flatmate and I joked about the idea of having super cleaning powers as our student flat gets dirty so quickly with five of us living there!
2. If you could interview anyone, alive or dead, for your blog who would it be and why?
I've never done a blog interview, but I'd love to talk to Taylor Swift. I think she's really cool and she's someone I can actually see agreeing to do a blog interview!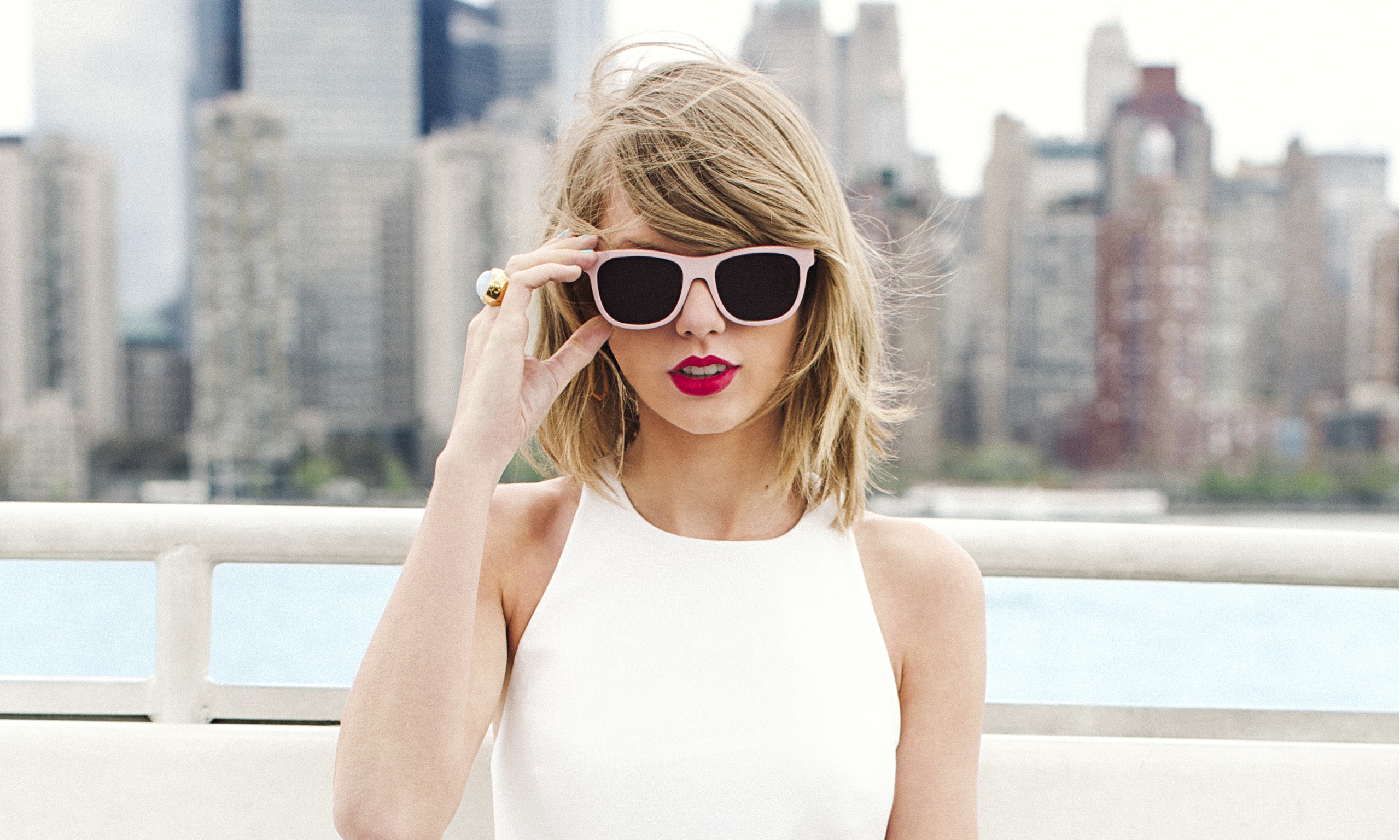 Credit: theguardian.com
3. What are your 3 handbag (or pocket) essentials?
Aside from the obvious, I'll say hand sanitiser, a lipstick and a selfie stick. I don't actually use my selfie stick an awful lot, but you may as well have it with you – right?
4. If your house was on fire and you could only save one thing (not including people and pets) what would it be and why?
Um, this is tricky. My scrapbooks are all really special so I'd try and save those I think.
5. If someone offered you £1 million to be filmed 24/7 for a month (including bathing, toilet, sex, the works) and be put on YouTube would you do it?
No way. I like my privacy!
6. True love or unlimited money?
True love of course.
7. If you go time travel 10 years into your future and see yourself, but be unable to change the outcome, would you do it and why?
Maybe. I mean if you can't change the outcome then it doesn't really matter does it? At least it might help me pick a career.
8. At what age would you say you were happiest?
Maybe eighteen. I mean, I'm pretty happy now in the scheme of things but I suppose my happiest year was my eighteenth.
9. If you could change 1 thing about your life what would it be and why?
I really try not to have regrets, but anything I mentioned in my 16 for Sixteen post I guess.
10. What is your all time favourite post you've written on your blog?
Probably my 3 Ways to Washi post. It's not the best in terms of content but I'm pretty proud of it, and I think it represents me well.
11. Sweet or savoury?
Savoury. I used to have a real sweet tooth, but I have way more savoury cravings nowadays.
I'm not going to pass on either of these awards, because I don't want to just pick people for the sake of it. However, if you want to check out some girls who I think deserve more followers than they have, go check out Joanny's blog, Roisi's blog and Rebekah's blog.